MetaTrader 5 Programming Masterclass
the fastest and easiest way to learn MT5 programming
René Balke
René completed a dual course of study in a major German bank and then worked in an asset management company with a trend-following trading approach. It was here that he found increasing interest in automated trading and the programming that he taught himself. He has been a managing partner of BM Trading GmbH since 2016.
In the meantime he has successfully completed several hundred customer projects and would like to pass on this know-how in a systematic programming training course.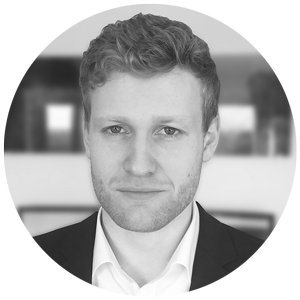 Does the MT5 Masterclass suit you?
want to learn MetaTrader 5 programming
are a beginner or advanced in programming
have basic knowledge about trading
can think logically
want a precise step for step instruction
like to learn with videos
want to choose your own speed
Not knowing where to start
Not knowing how to proceed and with what structure
Browsing in forums for months
Being unable to solve problems
Sit in front of your PC all day to trade manually
Manual trading errors in fast markets
Emotional stress in daily trading
In the MT5 Masterclass you will learn how to write
Scripts, Indicators and Expert Advisors
for the MetaTrader 5.
In this course variaous programs are writte which you can use for your own trading and further adapt with your newly acquired knowledge:
Close All Positions Script
Donchian Channel Indicator
Donchian Channel Expert Advisor
Bollinger Bands Expert Advisor
Range Breakout Expert Advisor
This course picks up beginners as well as advanced developers. He accompanies you step by step to reach your goal.
All videos are in a logical order. Programming basics are taught in the beginnning. Afterwards you write some simple programs which then become more and more complex.
This ensures that you learn everything perfectly and that you are not faced with a huge task right at the beginnig. You will notice how easy it will be for you to learn new things and combine them with content you have already learned!
You do not need any previous knowledge. This course teaches you everything you need to know, starting with variables, operators, control structures and more...
Among other things you will learn the following programming skills:
Create scripts, indicators and expert advisors
Have trade criteria checked objectively and perfectly with every tick
Automatically open and manage trades
Control strategies based on time and date
Automate SL and TP calculations
Automatically calculate the risk (in %) for every trade
Automate any trailing stop
Select any trade and access their data
Open and cancel pending orders
Close open positions
Integrate safety mechanisms for a MT5 crash
Draw objects in the chart
And much more
At the end of this course you have all the requirements to implement any strategy that you can objectively describe in an expert advisor.
So you will never again have to rely on programmers or expert advisors form the internet where you do not really know what is behind the surface.
Take control of your trading and professionalize your automated trading by investing in yourself and learning the programming craft that nobody can take away from you!
IMPORTANT: The MT5 supports two different account models. The Masterclass always works with a hedging account. If you are working with a netting account some changes to the source code might be necessary. Most important is to understand the programming basics and the mql5 framework. With this knowledge you can write code for both account types.
If you learn all the content form the course then you will be able to write your own programms for the MetaTrader 5 using the mql5 framework.
The course is accessable from anywhere and can be watched in any modern browser.
You can watch on any device. Only for the programming you will need the MetaTrader and a PC.
Start today and become a successful MT5 programmer
MT5 Programming Masterclass
Learn to write scripts, indicators and expert advisors
570€ original price





370€

 

(incl. VAT) for early birds
Your data is securely encrypted and transmitted through a 256bit SSL-Connection.
Trading in derivative products such as futures, options, CFDs, Forex and certificates involves a considerable risk. These products are not suitable for every investor. Investors could potentially lose all or more of the original investment. If anything, only money that equals personal risk capital and can be lost without jeopardizing financial security or lifestyle should be used. Partially or fully automated trading programs can only be used to support the trader. Past performance is not an indication of future results. Total risk disclosure.